Saludos mis queridos amigos,
Greetings my dear friends,


Hoy me complace participar en el concurso patrocinado por @angelica7, el cual cierra hoy, Aquí puedes ver las reglas del concurso. Este se trata de hablar acerca de alguna travesura que tu hijo haya hecho.
Today I am pleased to participate in the contest sponsored by @ angelica7, which closes today, Here you can see the contest rules. This is about talking about some mischief your child has done.


Los que han leído mis publicaciones, saben que tengo 2 hijas, una de 10 años y otra de 4 años. Mi hija mayor Kathe, siempre fue muy tranquila, ordenada y obediente. Mi hija pequeña Camila (cami), ha sido lo contrario, si me descuido por un instante ella podría tumbar el apartamento jajaja.
Those who have read my publications know that I have 2 daughters, a 10-year-old and a 4-year-old. My oldest daughter Kathe, was always very calm, orderly and obedient. My little daughter Camila (cami), has been the opposite, if I neglect myself for a moment she could knock down the apartment hahaha.
Nosotros vivimos en apartamento y mis niñas quieren una mascota, hay personas que tienen perros en apartamento pero a mi esposo y a mi no nos gusta, nosotros creemos que para un perro es mejor más espacio y tenerlo en casas.
We live in apartments and my girls want a pet, there are people who have dogs in their apartments but my husband and I don't like it, we believe that for a dog is better more space and to have it in houses and not in apartments.


Mi hija mayor ha intentado agarrar pajaritos de los que vienen a nuestra ventana para tenerlos como mascota y siempre ha intentado retener alguno. Los vecinos saben que a ellas les gusta los animales y en diciembre una vecina viajó al oriente del país y le prometió a Kathe que le traería un lorito de allá.
My oldest daughter has tried to catch the birds that come to our window to keep as pets and she has always tried to keep one. The neighbors know that they like animals and in December a neighbor traveled to the eastern part of the country and promised Kathe that she would bring her a little parrot from there.


Nuestra vecina regresó en enero y le trajo una mascota a Kathe, pero no era un loro sino una morrocoy al cual mi hija le puso por nombre Katy. Desde enero tenemos otra integrante de la familia, pero al principio fue muy duro para ella (me refiero a la morrocoy)...
Our neighbor came back in January and brought Kathe a pet, but it wasn't a parrot but a turtle, which my daughter named Katy. Since January we have another member of the family, but at first it was very hard for her (I mean the turtle)...


---
---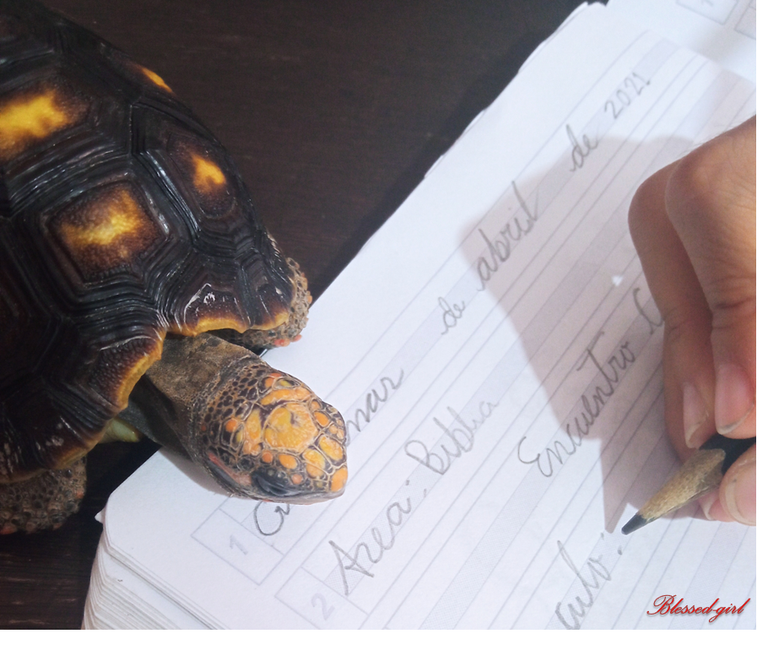 Mi hija Kathe haciendo tarea junto a su morrocoy Katy .
My daughter Kathe doing homework next to her turtle.
Como les conté al principio, Cami es muy inquieta, con ella no puedo descuidarme, así que un día yo estaba en la cocina y había mucho silencio en la casa, algo que no es normal jajaja... entonces me pareció raro, llamé a las niñas y nadie contestaba, entonces fui a ver que estaban haciendo y bueno casi me desmayo!
As I told you at the beginning, Cami is very restless, with her I cannot neglect myself, so one day I was in the kitchen and there was a lot of silence in the house, something that is not normal Lol... then it seemed strange to me, I called the girls and nobody answered, so I went to see what they were doing and well I almost fainted!


Kathe estaba arreglando su habitación, pero Cami...
Kathe was tidying up her room, but Cami...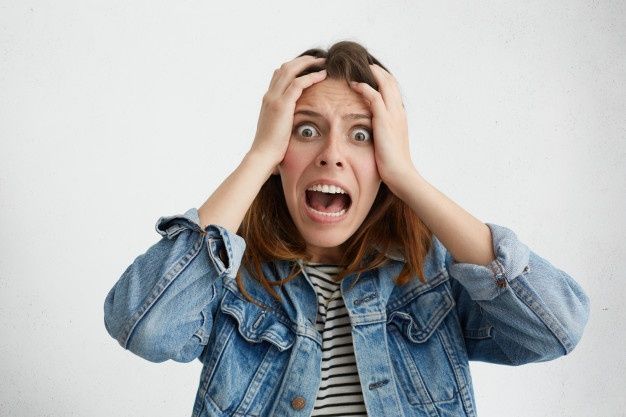 Source
Cami le estaba metiendo un creyón a la morrocoy por el caparazón porque quería que saliera a jugar con ella, wao pensé que la había matado, pero gracias a Dios no le hizo daño, le expliqué que de esa forma la podría matar y que no volviera a hacer eso.
Cami was putting a crayon into the turtle by the shell because she wanted it to come out and play with her, wao I thought he had killed her, but thank God he did not hurt her, I explained that that way I could kill her and that she not come back to do that.


Esa misma semana, Cami agarró a la morrocoy y me dijo: mami mira, estamos bailando y cuando volteo, tenía a la morrocoy agarrada de las patas, así como cuando los niños bailan con los perros... Dios, pobre katy, Le expliqué que eso no se hace porque la podía lastimar, ese primer mes Camila decía que no le gustaba tener un morrocoy porque era una mascota aburrida porque no podía hacer lo que hacen los perros.
That same week, Cami grabbed the turtle and told me: Mommy look, we're dancing and when I turn around, she had the turtle holding on to the legs, just like when the children dance with the dogs... God, poor Katy, I explained to her That is not done because it could hurt her, that first month Camila said that she did not like having a turtle because it was a boring pet because it could not do what dogs do.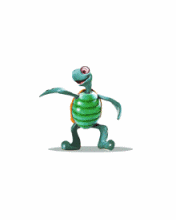 Gracias a Dios, hoy en día ellas cuidan a Katy , ella ya duerme relajada, al principio dormía con la cabeza dentro del caparazón, ahora ella no tiene miedo porque Cami ha entendido que es una mascota diferente a la que debe tratar con cuidado.
Thank God, today they take care of Katy, It already sleeps relaxed, at first it slept with it head inside the shell, now it is not afraid because Cami has understood that it is a different pet than the one she must treat with care.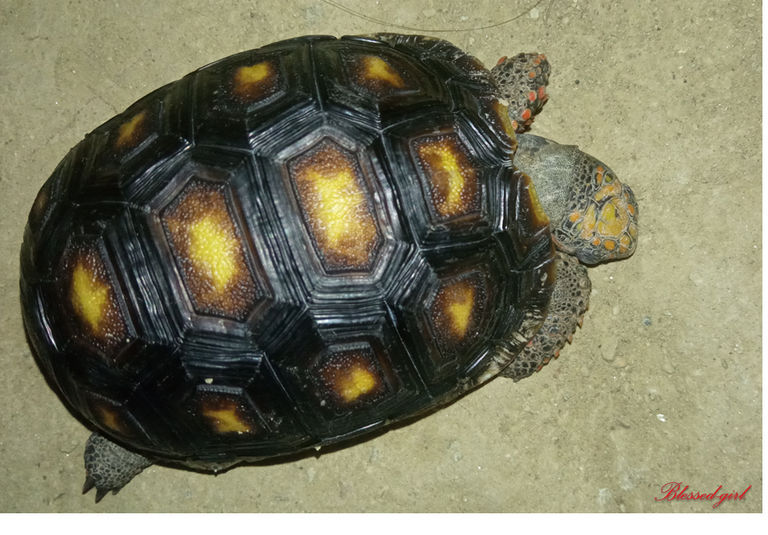 Katy sleeping relaxed.
---
---
Todas las fotos fueron tomadas con mi teléfono LG Risio.
This photo was taken with my Cell phone LG Risio