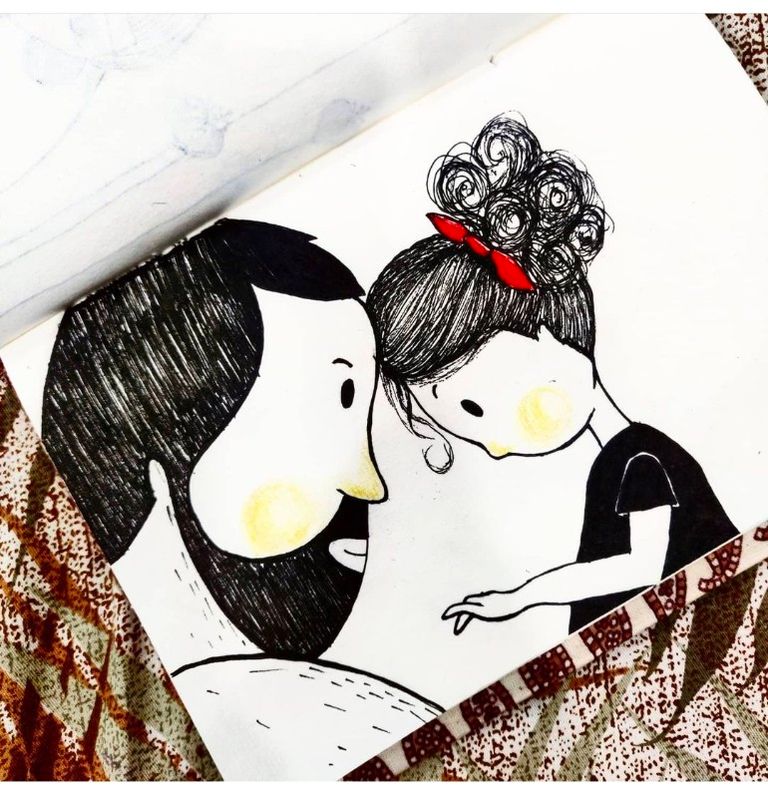 A little girl was playing with her toys which was prince and princess .The little girl make the house with tiny paper and feeding her toys Banana Cheese cake made of plastic and singing chorus with her puppy just sitting beside her and playing too with the little girl.
Door bell rings and quickly her mom walk to door and opened.The little girl was keep watching her mother steps and noticed her Dad came to house after long duty hour .The eyes were little tired and face looked dry and rough .
Mom brought a glass of water and offered to the husband . The little girl as usual day left all her playing activities and run to hug her Dad .
Her Dad tiredness had already gone and briskly respond to his doughter .
Dad never forgot brought a piece of chocolate candy .
Both looked so happy and Dad gave the chocholate candy to his daughter and later hug and bring her in the lap and both started playing with little puppy in the garden .
The story was about the love in between Dad and Daughter which always bring positive vibes in the house .
No matter how tired dad is , He always pamper his daughter with infinite love.
Image source: https://www.instagram.com/p/CRy9lQXLdFc/?utm_medium=copy_link