Greetings from Venezuela.
Saludos desde Venezuela,


This is the first time that I publish in #instablurt, I am not a lover of selfies, but this time I share with you a very natural photo in which I was going to drink my chamomile tea, after having had a strong discomfort for 2 days And a half, in the week that ended, thank God I felt better there.
Esta es la primera vez que publico en #instablurt, no soy amante de las selfies, pero en esta oportunidad comparto con ustedes una foto muy natural en la que iba a tomarme mi té de manzanilla, después de haber tenido un fuerte malestar durante 2 días y medio, en la semana que culminó, allí gracias a Dios ya me sentía mejor.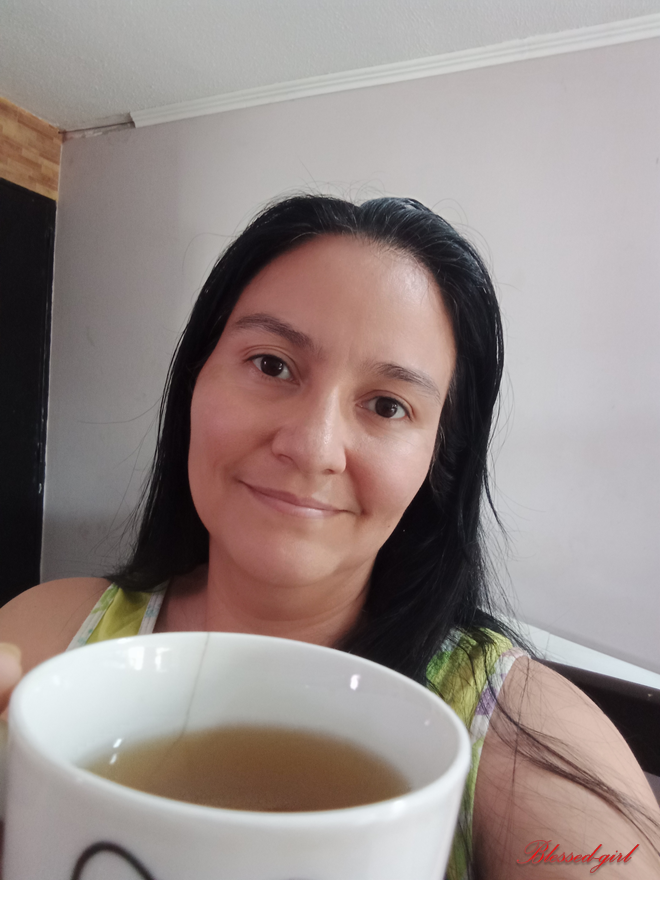 Esta foto fue tomada con mi teléfono Xiaomi Redmi 9
This photo was taken with my Cell phone Xiaomi Redmi 9
Those who follow me since blurt was created, know that my posts are usually longer, but today I wanted to do something different, just to say hello to everyone and introduce myself in this label that is increasing every day ... As well as blurt :)
Los que me siguen desde que se creó blurt, saben que mis publicaciones suelen ser más largas, pero hoy quise hacer algo diferente, solo para saludarlos a todos y presentarme en esta etiqueta que cada día va en aumento... Así como blurt :)


I wish you all a happy weekend and good health :)
Deseo para ustedes un feliz fin de semana y que todos gocen de buena salud :)