Hi, friends...
Hola Amigos...


Monday was the culmination of my little daughter Cami's preschool classes. On Tuesday she was very restless since she did not have many activities to do, so her older sister Kathe hers did something to cheer her up and entertain her for a while.
El lunes fue la culminación de las clases preescolar de mi hija pequeña Cami. El martes ella estaba muy inquieta ya que no tenía muchas actividades qué realizar, así que su hermana mayor kathe hizo algo para animarla y entretenerla un buen rato.


She painted her face like a kitten as it is Cami's favorite animal.
Ella pintó su cara como un gatito ya que es el animal favorito de Cami.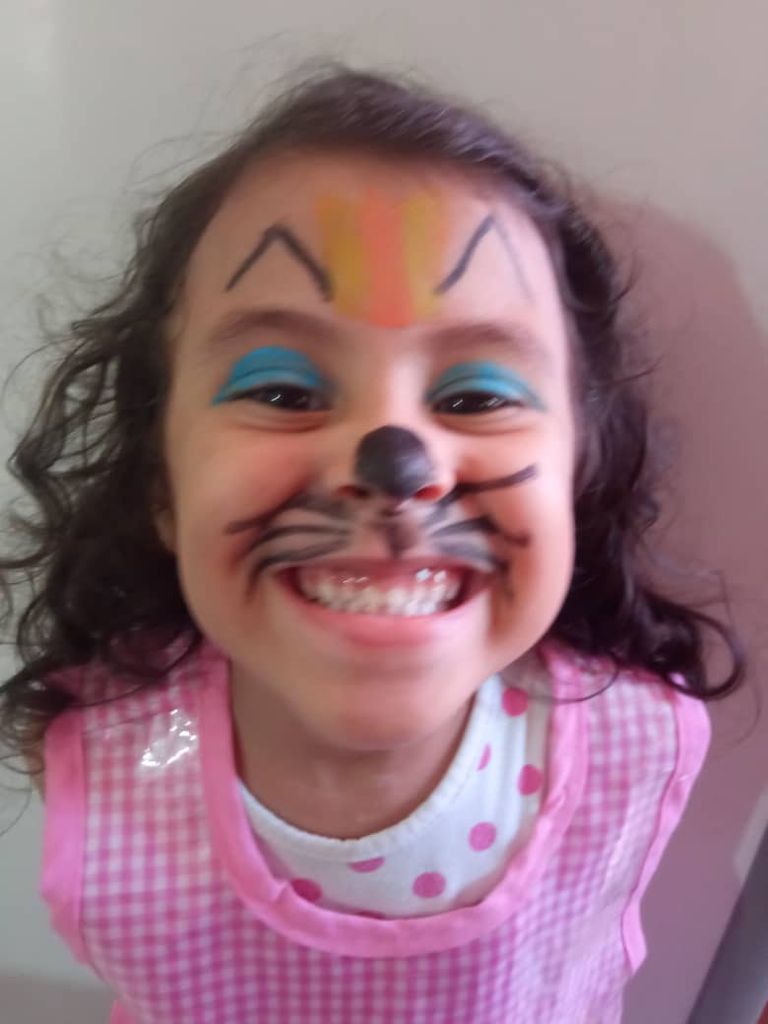 Cami was very happy since she said that she was a kitten, at the end of the day, she did not want us to remove the paint from her face because according to her she would no longer be a kitten ... it was somewhat difficult to convince her to remove the paint from face.
Cami estuvo muy feliz ya que decía que ella era una gatita, al final del día, ella no quería que le quitaramos la pintura de la cara porque según ella ya no sería más una gatita... fue algo difícil convencerla de quitarle la pintura de la cara.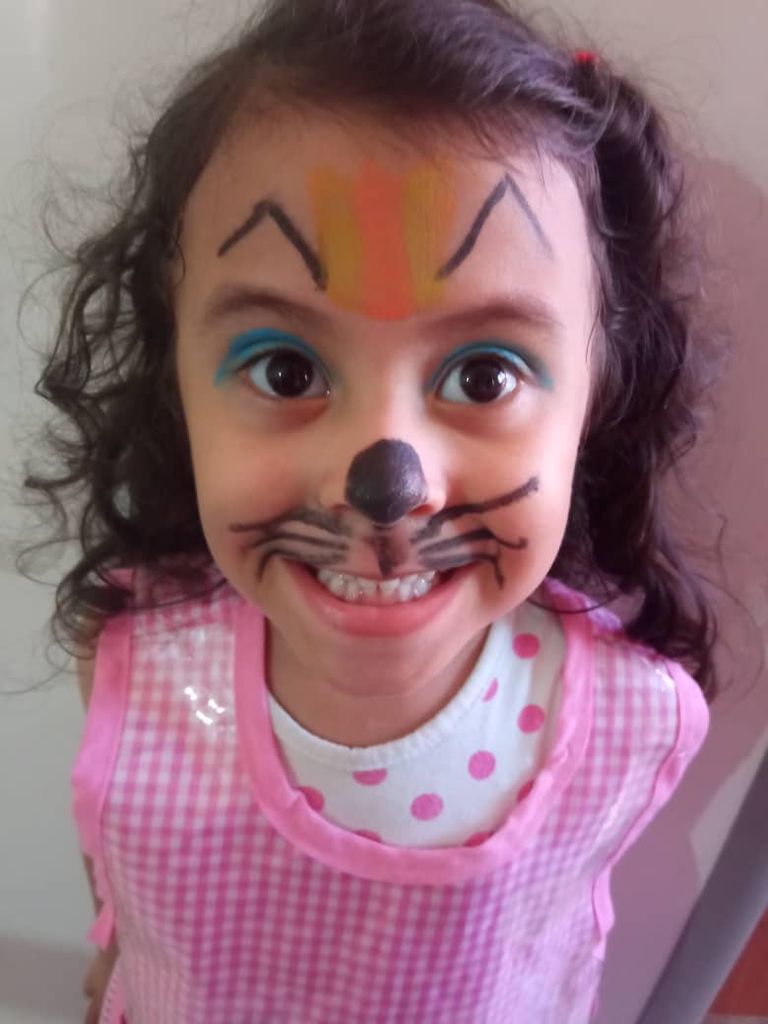 ---
---
Todas las fotos fueron tomadas con mi teléfono LG Risio
All the photos were taken with my Cell phone LG Risio