Hello Guys is intended for visitors who love to travel. In our Manohardi Upazila, Katabaria village, a rest house has been built in the house of Mr. Dolan Khan, the worthy son of Mr. Afaz Uddin Khan. The park has been created. There are different types of beauty parks. We went there on September 26th. During the trip, we collected a lot of pictures from there which I have posted earlier. There are still many more pictures left in my mobile gallery. One of the most interesting pictures today is the pink rose, the red rose and the yellow rose. Today's post is decorated with pictures of these three species of roses.
Pink roses have blossomed in the park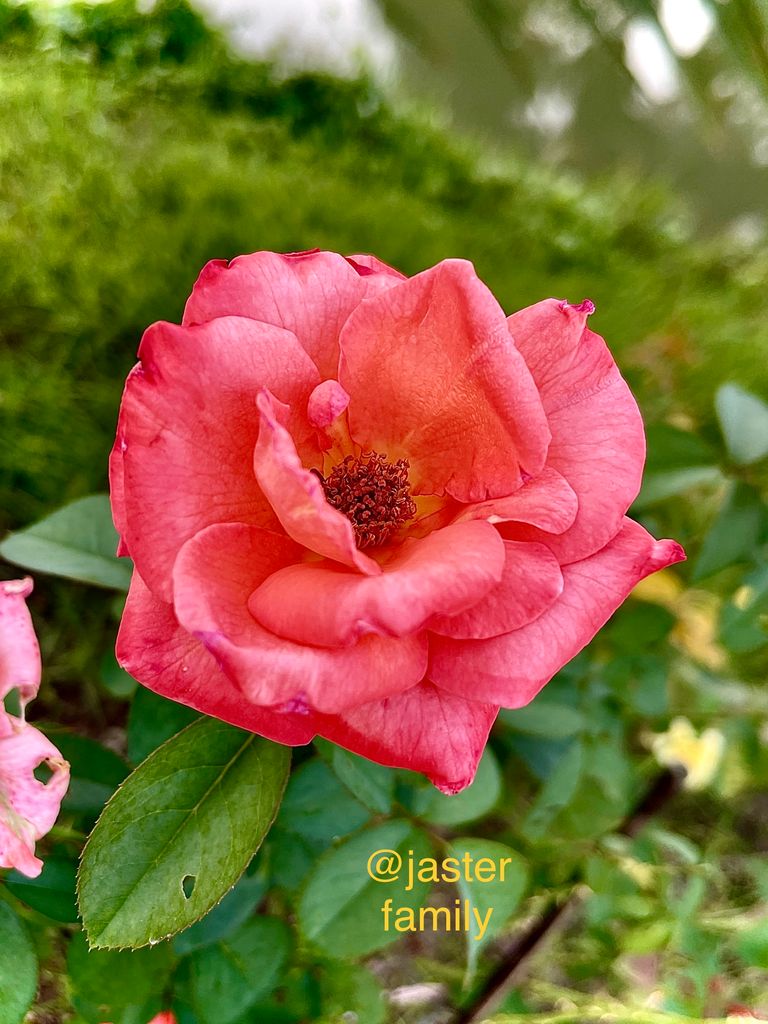 More beautiful park to see yellow roses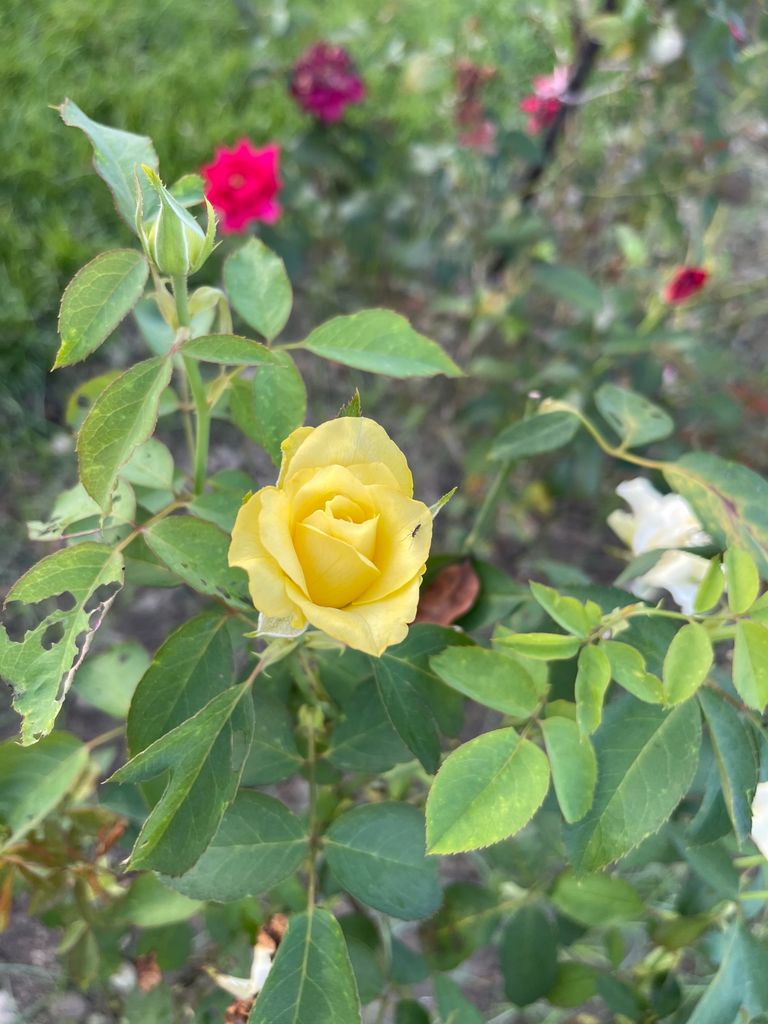 More beautiful park to see yellow roses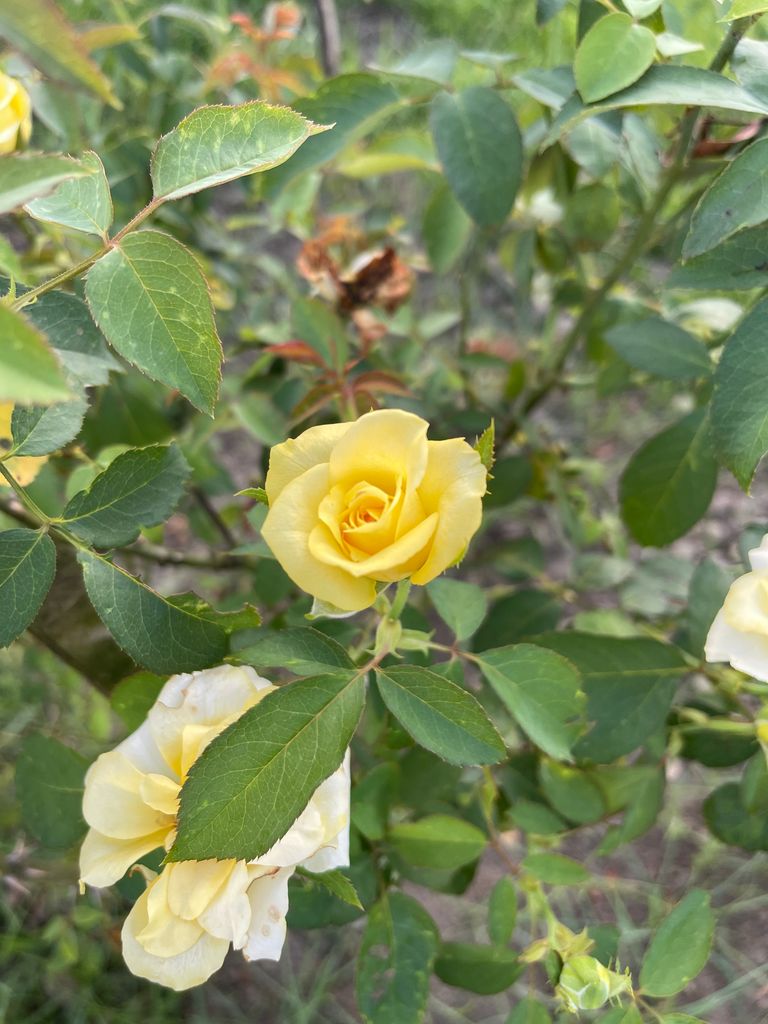 The red rose has attracted the attention of the park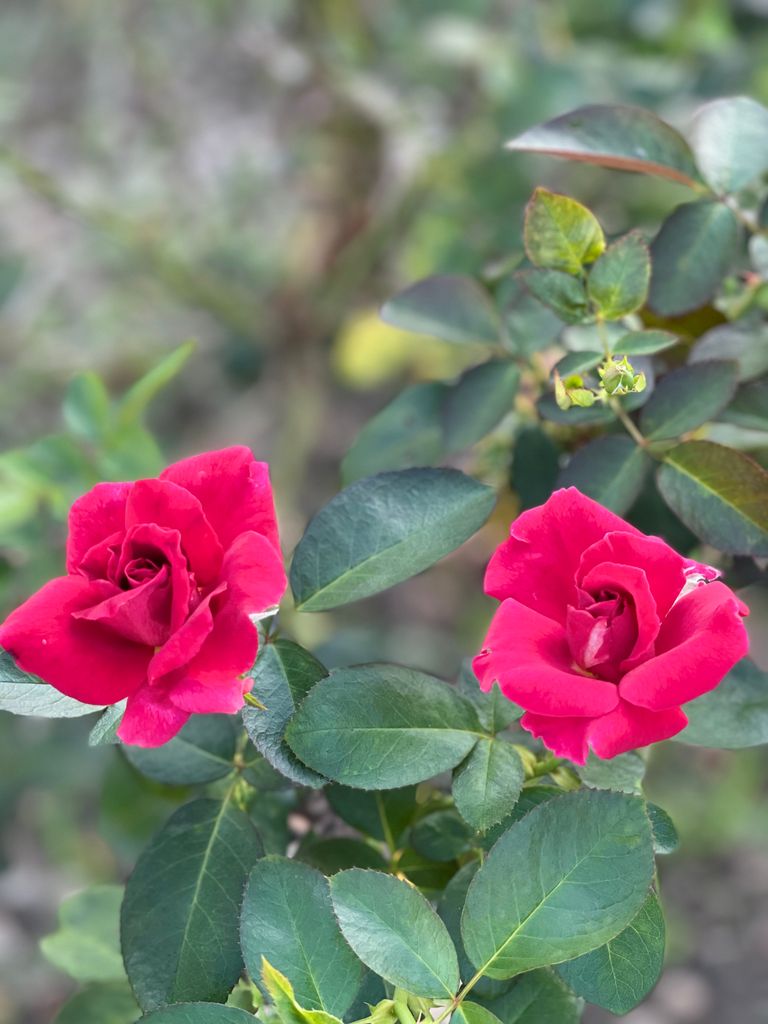 An exotic date palm is growing beautifully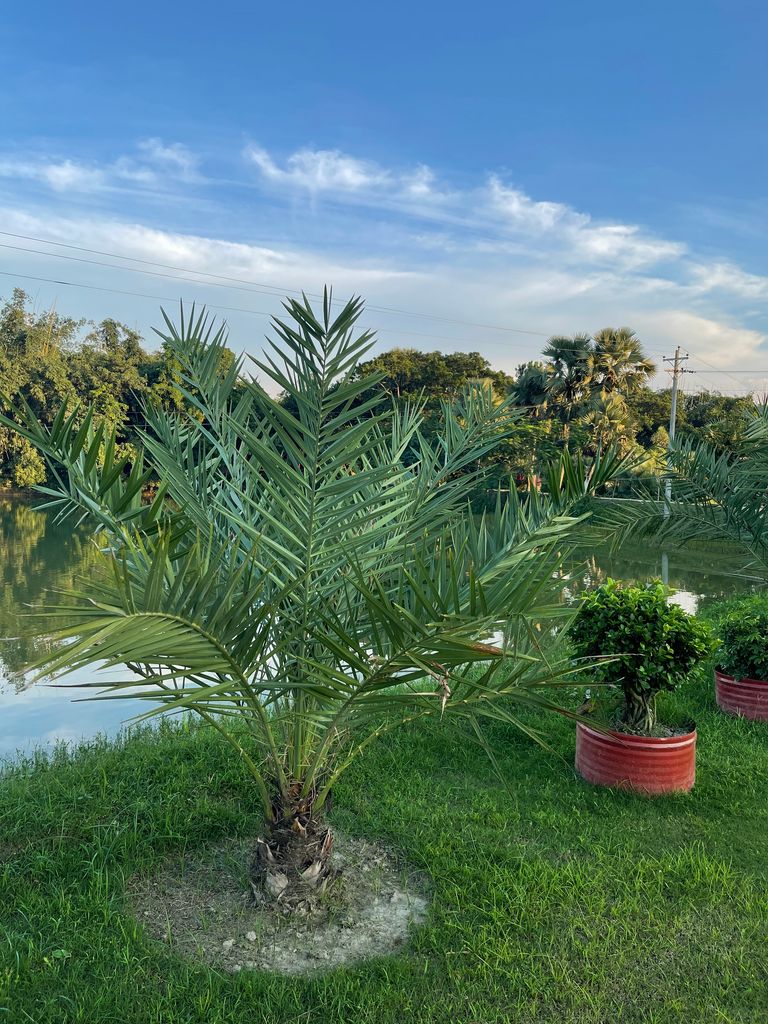 The red rose has attracted the attention of the park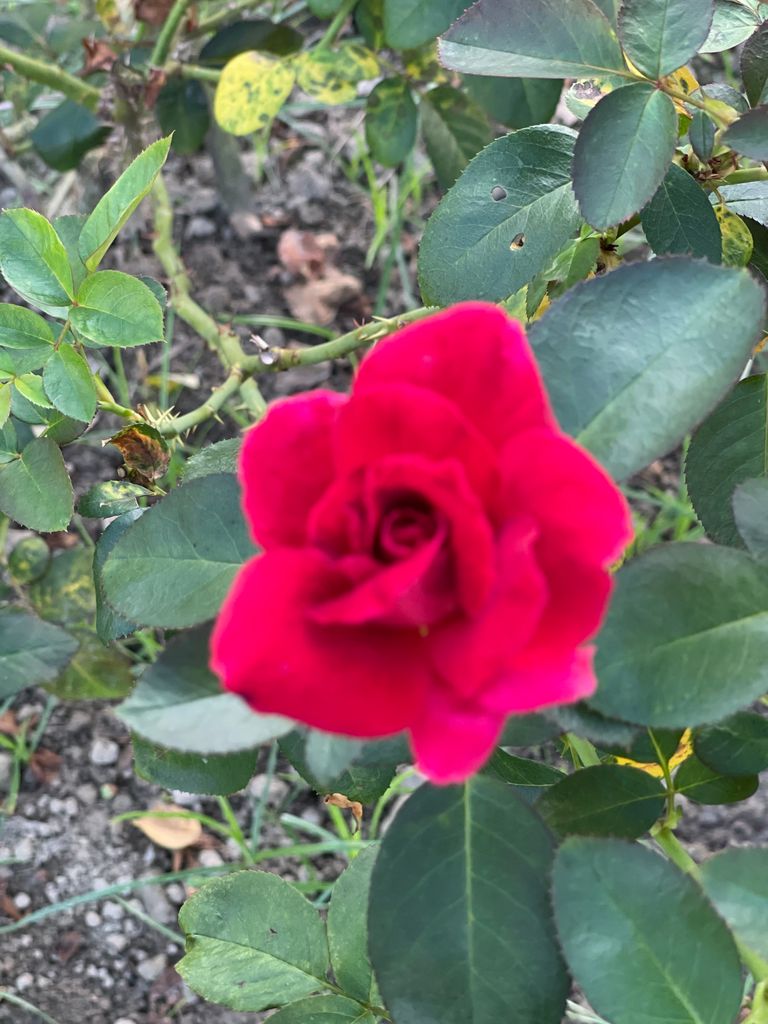 Every photo this mobile iPhone 12 Pro Max
Some theories about roses online:
As far as I know, beautiful roses came to the Indian subcontinent from Basra about five hundred years ago. The Mughal emperor Babur first brought a rose called 'Basra'. This fragrant pink rose is still known as 'Basra' in this country. It is still cultivated in some old gardens. In the tall trees of weak nature, flowers bloom in!
The stems of wild roses can be covered with 'eye pens' at different heights to create beautiful rose bushes called 'Standard Rose'. To decorate the garden, it is advisable to plant tall trees at the back, then gradually lower trees.
When pollinated with ants, butterflies, bees, etc. in a favorable environment, the rose tree produces fruits and seeds. Varieties occur in seedlings produced from these seeds. This is how new varieties of roses are created. Sometimes a mutation in a rose of one color causes a different type of flower to bloom on another branch. Mutations also result in the emergence of creeper roses from shrubs. Some roses cut off some of the mature twigs and plant them in the ground, and within a few weeks the roots sprout new leaves. This method of making seedlings is called cutting or pen. Among the exotic roses, cuttings can be made from the stalks of roses like Tajmahal, Papa Meilland etc.
To produce rose seedlings on a commercial basis, many seedlings can be made by placing 'eye pens' on wild or wild rose trees. In this case, the lower part of the tree contains wild roses, the upper part is the main rose from the 'eye' of the selected tree. In this way, famous roses of other countries of the world are now available in Bangladesh as well. Such as Papa Meilland, Double Delight, Dutch Gold, Queen Elizabeth, Monte Zuma etc. Attempts are also being made to produce rose seedlings by tissue culture or micropropagation, but they have not yet gained much traction.
To stop here like today, we will talk in the next post and if you want to see more new things, follow.👇
@jaster family
•𝓟𝓱𝓸𝓽𝓸𝓰𝓻𝓪𝓹𝓱𝓮𝓻 --------- @jaster family.
• 𝓛𝓲𝓿𝓮 𝓹𝓱𝓸𝓽𝓸𝓰𝓻𝓪𝓹𝓱𝔂------- #Rose 𝓯𝓵𝓸𝔀𝓮𝓻𝓼.
• 𝓒𝓪𝓶𝓮𝓻𝓪 ---------- 𝓘𝓹𝓱𝓸𝓷𝓮 12 𝓟𝓻𝓸 𝓜𝓪𝔁..
• 𝓛𝓸𝓬𝓪𝓽𝓲𝓸𝓷 -----𝓑𝓪𝓷𝓰𝓵𝓪𝓭𝓮𝓼𝓱 🇧🇩
𝓨𝓸𝓾 𝓬𝓮𝓷 𝓼𝓮𝓮 𝓶𝔂 𝓹𝓸𝓼𝓽 𝓸𝓷 𝓣𝔀𝓲𝓽𝓽𝓮𝓻 𝓪𝓷𝓭 𝓗𝓲𝓿𝓮 𝓫𝓵𝓸𝓰 𝓪𝓷𝓭 𝓢𝓽𝓮𝓮𝓶𝓲𝓽 𝓫𝓵𝓸𝓰.
𝓟 𝓱𝓪𝓿𝓮 𝓸𝓻𝓰𝓪𝓷𝓲𝓼𝓮𝓭 𝓽𝓱𝓮 𝓹𝓸𝓼𝓽 𝓽𝓴𝓻𝓸𝓾𝓰𝓱 #R2cornell 𝓒𝓸𝓶𝓶𝓾𝓷𝓲𝓽𝔂.